September 11, 2016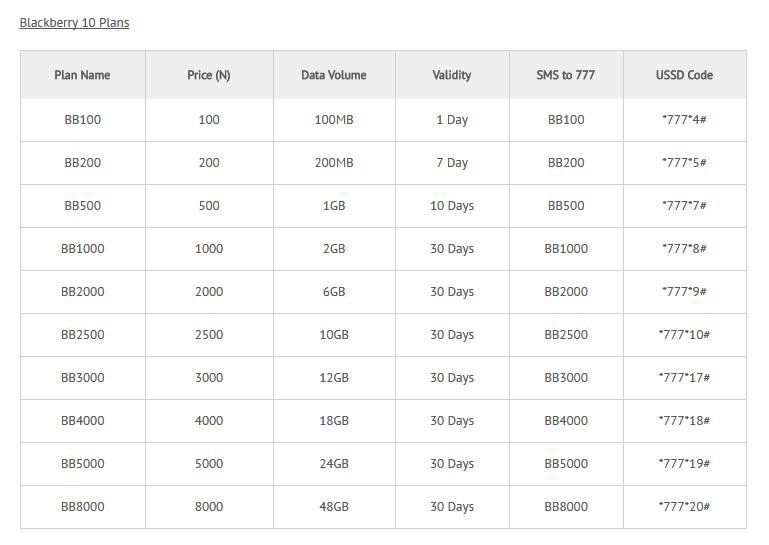 Glo data bundle plan for blackberry

Glo

has released and overload

data bundle plan for all its Blackberry and Android subscribers

. This

overload data plan

is so attractive and beats all other network plans for

the cheapest data subscriptions

.



Ever since the

Blackberry device

was released and started sale in Nigeria, It changed the face of

Data

subscriptions

we use because it came with a large volume of data at a very cheap rate. Here,

Glo

just made it

cheaper

for all blackberry and Android subscribers, Android users can also use any of these data packages as it will work without any software or tweaking.

A quick rundown of the

Glo Data subscription

code for

Blackberry and Android phones 2016.
2016: Cheapest Glo Data Bundle for Blackberry and Android

BB100

for

100mb

at

100naira

lasts for 1-day

dial *777*4#

BB200

for

200mb

at

200naira

lasts for 7 days

dial *777*5#

BB500

for

1gig

at

500naira

lasts for 10 days dial

*777*7#

BB1000

for

2gig

at

1000naira

lasts for 30 days dial

*777*8#

BB2000

for

6gig

at

2000naira

lasts for 30days dial

*777*9#

BB2500

for

10gig

at

2500naira

lasts for 30days dial

*777*10#

BB3000

for

12gig

at

3000nara

lasts for 30days dial

*777*17#

BB4000

for

18gig

at

4000naira

lasts for 30days dial

*777*18#

BB5000

for

24gig

at

5000naira

lasts for 30days dial

*777*19#

BB8000

for

48gig

at

8000naira

lasts for 30days dial

*777*20#

These are the

cheapest glo data bundle for 2016

.

» Date: